JOIN A GIVING COMMUNITY
The Leadership Circle is made up of generous individuals who give $1,000 or more annually to United Way. Leadership donors make up over 50% of total donations in the United Way campaign each year. Leadership Circle contributions advance the common good in our community, improving lives through Education, Health, and Financial Stability.
BENEFITS OF LEADERSHIP GIVING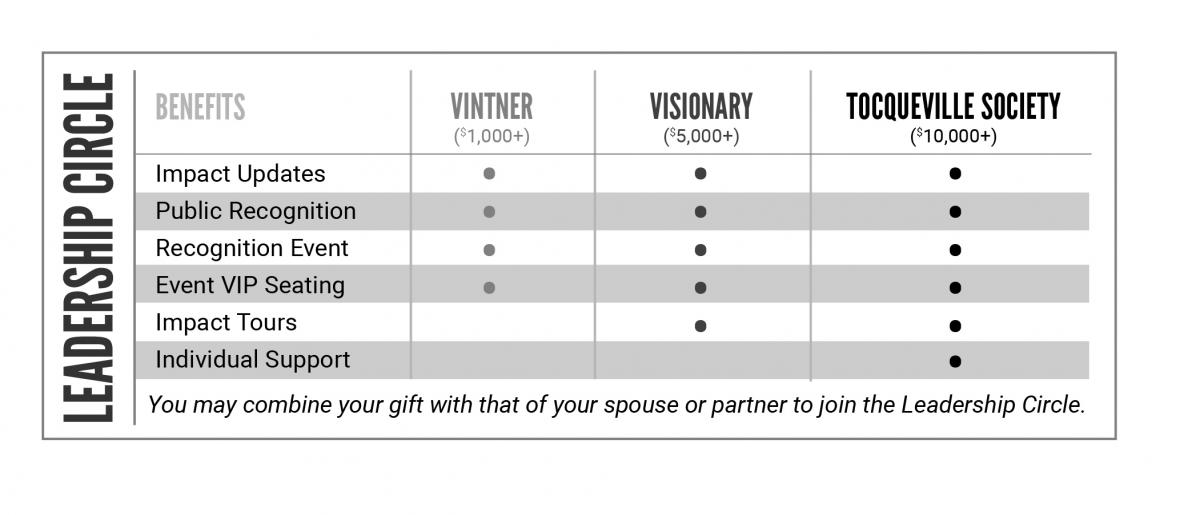 For more information about joining the Leadership Circle, contact us.