Welcome to your 2021 Campaign for the Community.
We can't wait to help you prepare! As your local United Way, we are excited to partner with you this year as we continue to improve local lives. Please use anything, and everything, in this toolkit to help you during your upcoming campaign. All of it is downloadable! If you have any questions along the way, please feel free reach out to us for help. Shelly Neuhart, 509-581-3937 –  or Amanda Young, 509-581-3950
2021 Pledge Forms
---
Campaign Communications
---
Impact Videos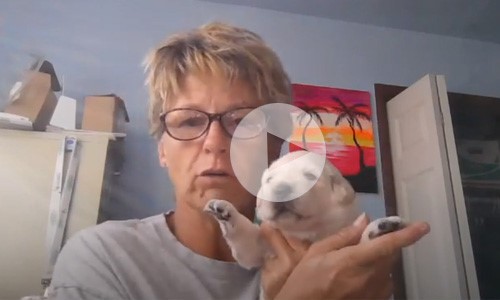 We are supporting 25 families with service dogs this year with the help of United Way.
Supporting Veterans with Service Animals
Duration: 53 (seconds)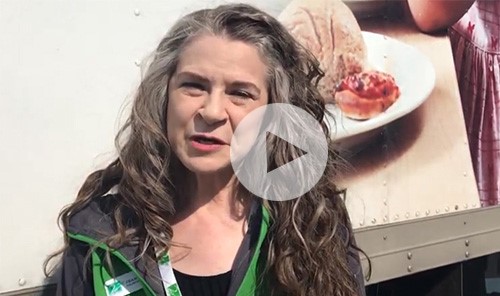 United Way funding allows us to respond to the elevated need since the pandemic. 
Providing Healthy Foods to Families
Duration: 4:00 (minutes)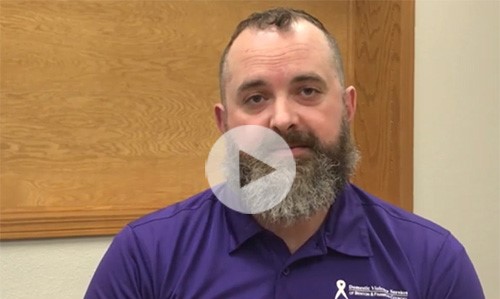 United Way and their donors have been instrumental in everything we do.
Developing Social and Emotional Skills in Children
Duration: 3:42 (minutes)
Download video
---
Campaign Email Content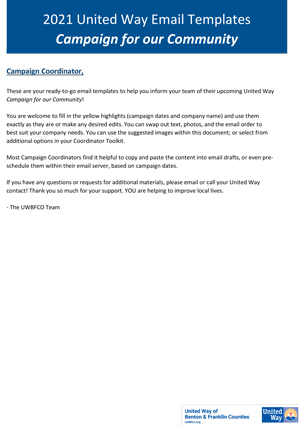 ---
Goal Thermometer Flyer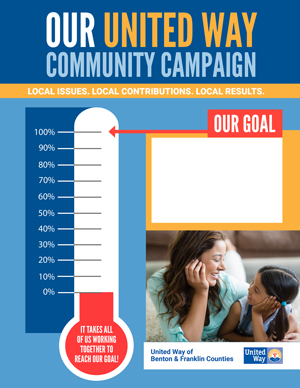 ---
United Way Examples of Impact/Testimonials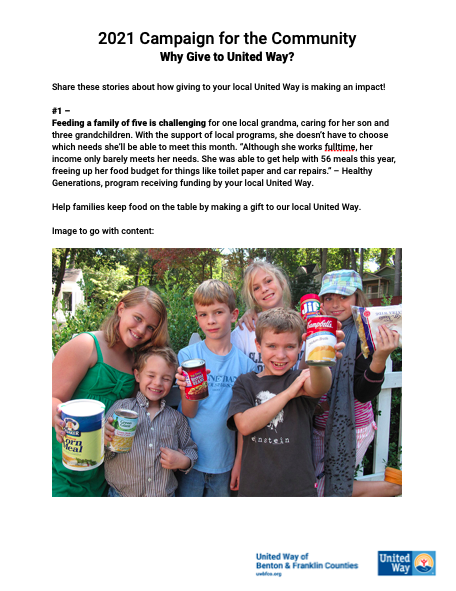 United Way Examples of Impact/Testimonials
---
Newsletter/Social/Email Graphics
Social media graphics. (Also for use in newsletters & emails.)
SOCIAL MEDIA POSTS
EMAIL HEADERS
EMAIL FOOTERS
EMAIL THANK YOU HEADER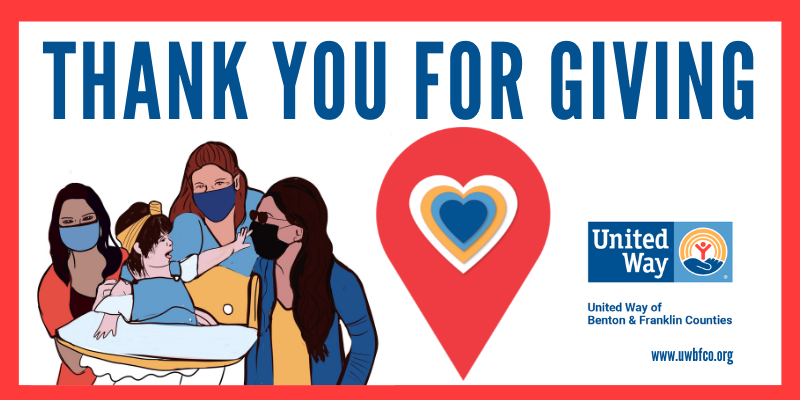 FAQs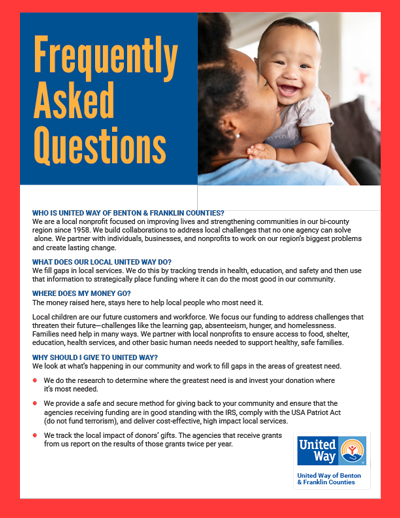 LOGOS for United Way Benton & Franklin Counties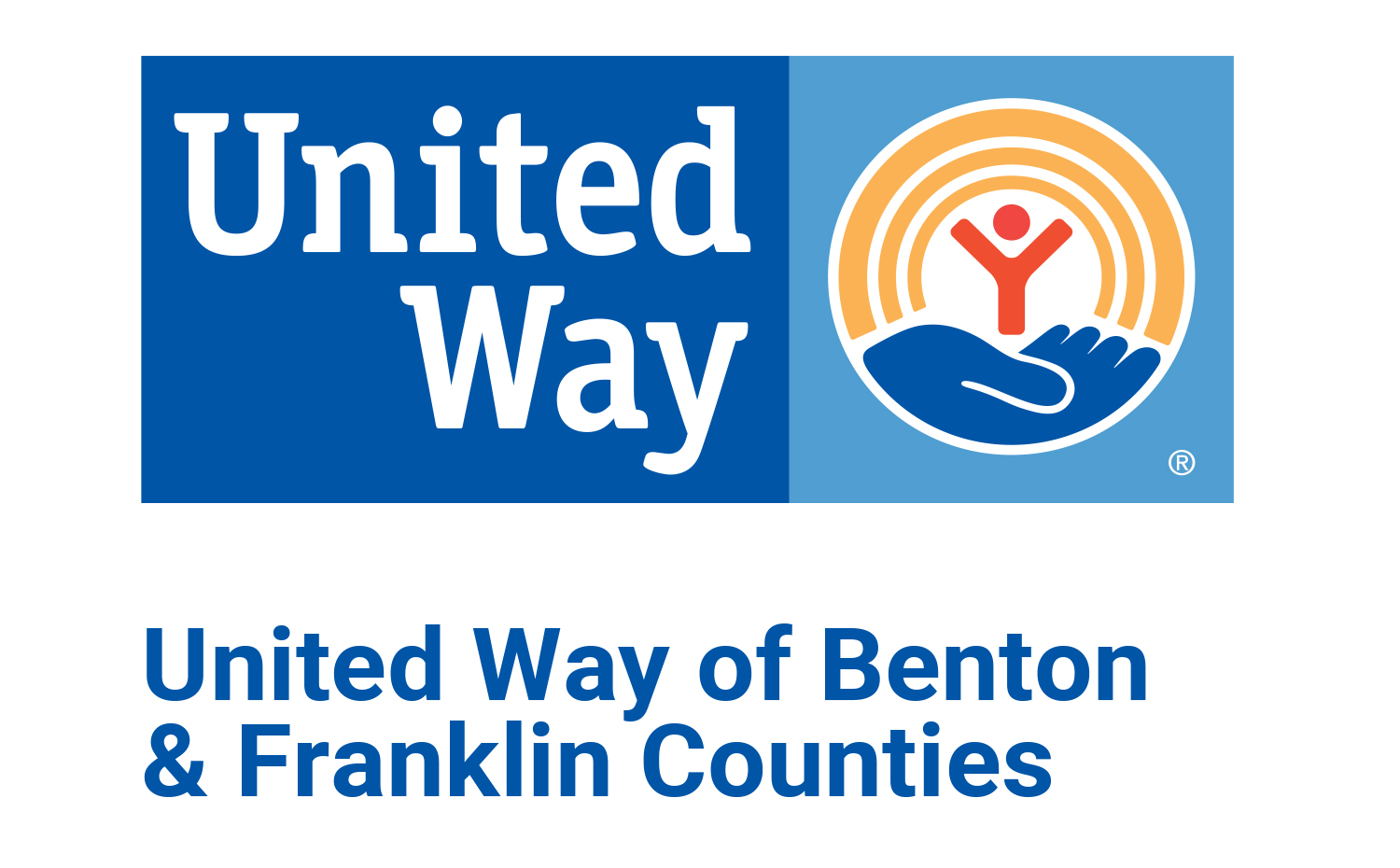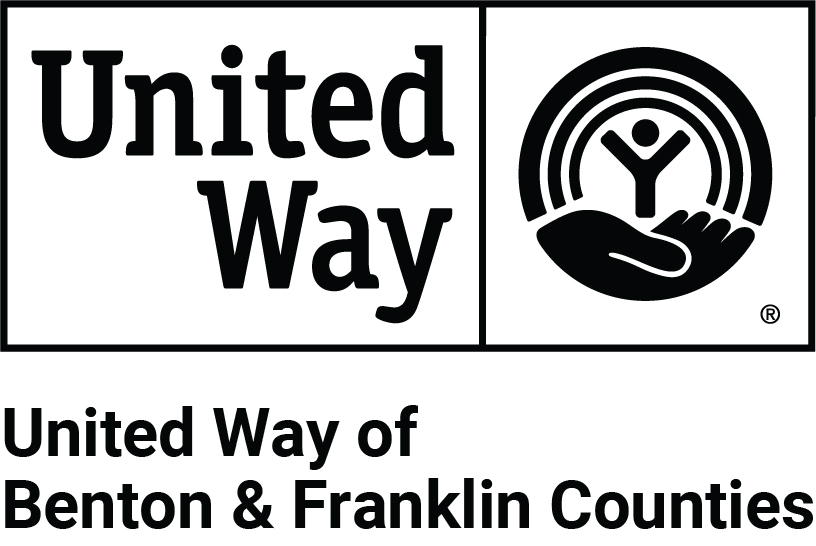 Horizontal Black and White Logo
---
Special Event Ideas
Inspire giving through a workplace event.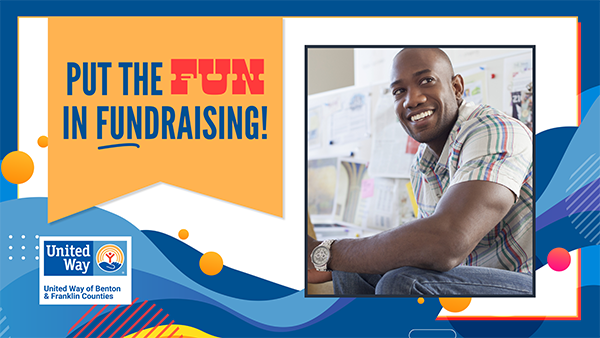 ---
Volunteer Opportunities
Encourage Employees to sign-up at Volunteer Tri-Cities